Setelah kemarin kita Eat and Tell Story with Kugie, and now it's time for Focus on Focus Webtoon with Lia Andriana.
Udah kenal kan yaa sama mbak Lia? Udah tau kan buku karya mbak Lia? Yang belum kenalan, kenalan dulu yuk sama mbak Lia. Buat yang udah kenal, akan lebih mengenal dan jatuh cinta dengan karya-karyanya.. Ho.. ho.. ho..
Oke, simak yuk acara Bincang Santai bareng mbak Lia..
Hallo, mbak Lia
​
, apa kabarnya? Waaahhh, lagi sibuk apa nih sekarang, mbak?
Baik
J
. Kesibukannya sekarang lagi focus di Penerbit Haru dan pembuatan webtoon SeoulMate (yang membuat bukan saya, tapi teman saya Chyntia Yanetha). Kalau sempat dibaca juga ya
J
Ehm, mbak Lia, maaf yaa, ganggu waktunya sebentar. Boleh nanya-nanya kan, mbak? Ehm, mbak Lia, kalau boleh tau nih, hobi menulis itu sejak kapan sih, mbak? Ceritain dong, mbak, awal mula naskahnya diterbitin sama penerbit mayor di Indonesia, mbak? *semoga nantinya di dunia juga ya, mbak* Penasaran banget hehe..
Hobi nulis sejak SD. Awalnya dulu ditolak berkali-kali oleh penerbit. Sampai akhirnya suatu saat ada lomba dari penerbit Puspa Swara. Waktu dikirim ke situ, meski enggak menang ternyata dapat kabar kalau diterbitkan *yay!
Kalau boleh tau nih, mbak, ada alasan khusus nggak, mbak, mbak Lia memilih judul dari setiap novel mbak Lia dalam 2 bahasa, Inggris dan Indonesia. Boleh tau alasannya, mbak? Kemudian bisa diceritain nggak, mbak, kenapa mbak Lia, memilih genre romance dalam setiap karya mbak? Tertarik untuk mengambil genre lain, mbak, mungkin?
Sebenernya sih enggak ada alasan khusus. Disesuaikan dengan naskahnya. Kadang ada yang berbahasa Inggris, kadang Indonesia. Sebenernya pengin lebih banyak yang berbahasa Indonesia, tapi kalau dirasa kurang pas baru pakai bahasa Inggris.
Saya sendiri suka membaca naskah romance, tapi bukan contemporary romance
J
. Saya suka genre romance yang disandingin dengan genre lain, misal fantasy, atau medical drama. Untuk saat ini masih focus di romance saja.
Adakah cerita di balik penulisan semua karya mbak Lia tersebut? Ada tantangan/kesulitan tersendiri nggak, mbak? Kalau ada, di cerita apa, bab berapa, mbak?
Tiap naskah pasti punya ceritanya masing-masing. Biasanya sih yang seru itu pas masih riset, apalagi kalau ambil tema yang enggak dekat dengan saya sendiri. Kadang suka pusing sendiri dan merasa enggak yakin sama cerita sendiri. Makin banyak riset, nulisnya akan lebih gampang. Tapi ya itu, kadang kalau udah males riset, akhirnya naskah terbengkalai. Kesulitan terbesar sebenernya adalah: kemalasan.
Mbak Lia, apakah setiap kali mbak Lia menulis cerita selalu disertai dengan riset? Biasanya waktu yang dibutuhkan itu berapa lama, mbak?
Kalau tema yang diambil belum saya kuasai, iya, akan dilakukan riset. Biasanya beberapa minggu, lalu dilanjut sambil nulis langsung.
Ada rencana nggak, mbak Lia, setelah This Is How I Do, akan ada karya terbaru mbak Lia yang akan terbit dalam waktu dekat ini? Atau ada rencana lain di dalam karir kepenulisan mbak Lia?
Saat ini belum ada, nih. Doakan saja bisa menyelesaikan novel dengan cepat.
Mungkin, buat yang belum tau mengenai karya mbak Lia, bisa diceritain sedikit mbak, mengenai karya-karya mbak secara singkat?
Saya menulis fiksi dan non-fiksi. Untuk fiksi, semuanya adalah novel romance dengan sedikit bumbu fantasy atau mental health/medical drama. Contohnya adalah SeoulMate, kisah si hantu amnesia, lalu ada Marrying Aids dan Khokkiri dengan tokoh seorang dokter. Sedangkan untuk non fiksi adalah pengalalaman pribadi saya di universitas dan pengalaman travelling (SeoulVivor, Ga Gi Gu Gigi, dll).
Menurut mbak Lia sendiri, blogger buku itu penting nggak sih, mbak, dalam karir kepenulisan mbak Lia saat ini?
Bisa dibilang blogger buku adalah teman baik seorang penulis. Blogger buku kan seorang pembaca, tapi dia juga mendedikasikan diri untuk menuliskan pendapat atas suatu karya. Dengan adanya blogger buku, sebuah karya yang bagus tentu akan lebih dikenal pembaca lain.
Yang terakhir ya, mbak Lia. Ada pesan nggak untuk para pembaca setia novel mbak Lia? Dan juga untuk para blogger buku, mbak?
Untuk para pembaca saya: makasih sudah baca karya saya, semoga bisa terus berkarya…
J
. Untuk para blogger buku, penginnya bisa selalu bekerja sama dan berkolaborasi di bidang perbukuan.
Gimana bincang santai Peek A Book bareng mbak Lia? Asyik kan? Seru banget kan? Jadi, tambah bikin nggak sabar menanti karya selanjutnya, lagi dan lagi. Kira-kira apakah karya selanjutnya sesuai dengan apa yang mbak Lia cita-citakan? Hmm.. Kita tunggu saja tanggal mainnya.
Makasih banyak, mbak Lia, sudah bersedia meluangkan waktunya untuk berbincang-bincang santai sama Peek A Book. Semoga dengan ini bisa menjadikan kita makin akrab yaa, mbak

*akrab, catet*

. Hi.. hi.. hi..
Untuk karya dari Lia yang sudah terbit adalah :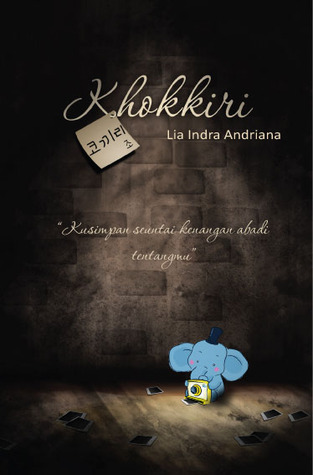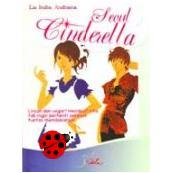 Asyikkk, kelar sudah bincang santai Peek A Book bersama dengan Lia. Sudah punya karya Lia di atas? Don't go anywhere, tetap stay tune yaaa di blog Peek A Book.
Bincang santai ini menjadi pilihan dari Peek A Book untuk ikut meramaikan postingan di blog ini. Semoga dengan adanya postingan ini, semakin menambah pertemanan di antara para blogger dan penulis yaaa..
Tentang Lia
Lia Indra Andriana mulai berkarya di tahun 2006. Sampai saat ini telah menghasilkan 20 buku (novel dan non fiksi). Berkolaborasi dengan Chyntia Yanetha, webtoon SeoulMate juga sedang dibuat dan bisa dibaca di line webtoon challenge.